Summary
This is a single-throttle Bell-style collective lever. It has a 200-degree throttle travel range  and a 40mm diameter, just like the real one. It is specially designed for use with switchpanels (heads).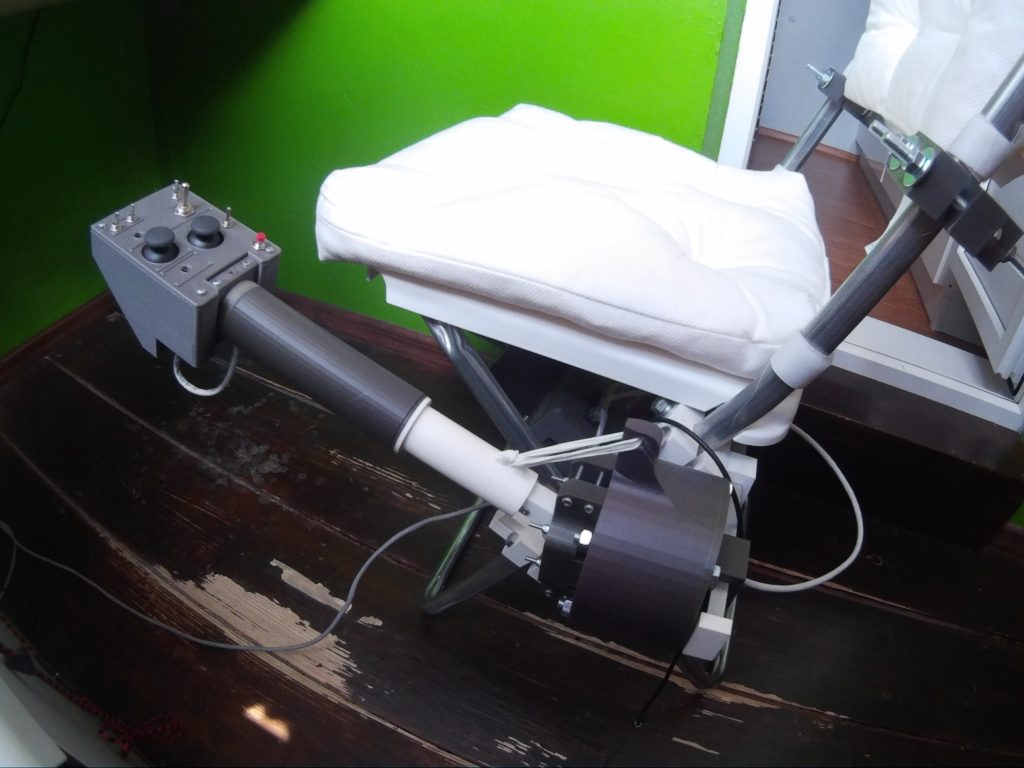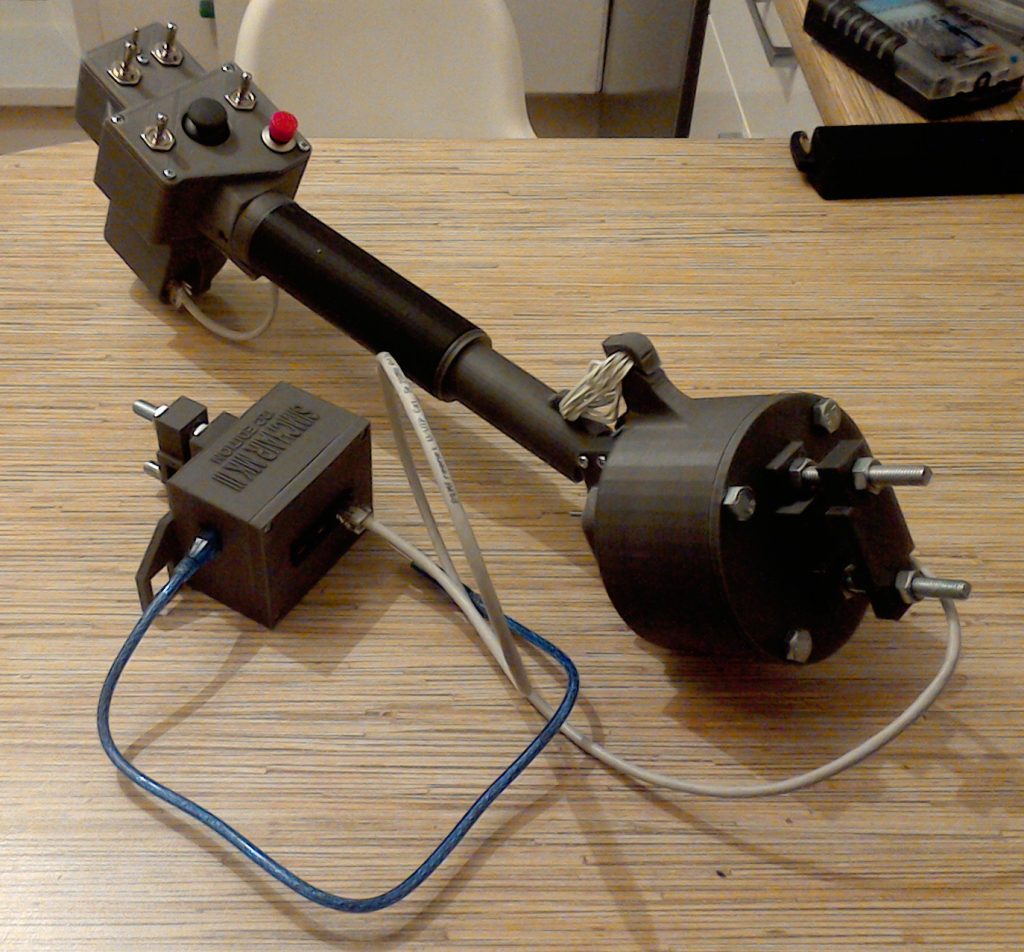 Components
1 x 10x10mm aluminum square pipe
1 x 20×10 aluminum rectangular pipe for chair mounting (the mount for the IKEA GUNDE chair is included)
1 x SS495A hall sensor
1 x 10KOhm LINEAR potentiometer
(https://goo.gl/vbi1Zh)
1 x 6x6x4mm square magnet
4 x 3x40mm screws and nyloc nuts to connect the frame to its enclosure
2 x 3x20mm screw for lever connector axis strengthening
4 x 3x45mm screws for tensioner halves contraction
4 x m8x75 bolts, spring washers, and nuts
2 x 608 bearings (standard skateboard bearings)
1 x Arduino Pro mini
1 x Simchair MKIII I2C controller
super glue (cyanoacrylate)
Available mods
5x5x5mm magnet holders
pneumatic mod
Special features
aircraft compatibility modes support
collective hold support
Downloads
Assembly
Assembly is very similar to a twin collective and pretty straightforward. Will add the manual soon, meanwhile, if you have any questions, please contact me through comments!
There's also a very detailed build log by Peter, be sure to check it out!
Download links