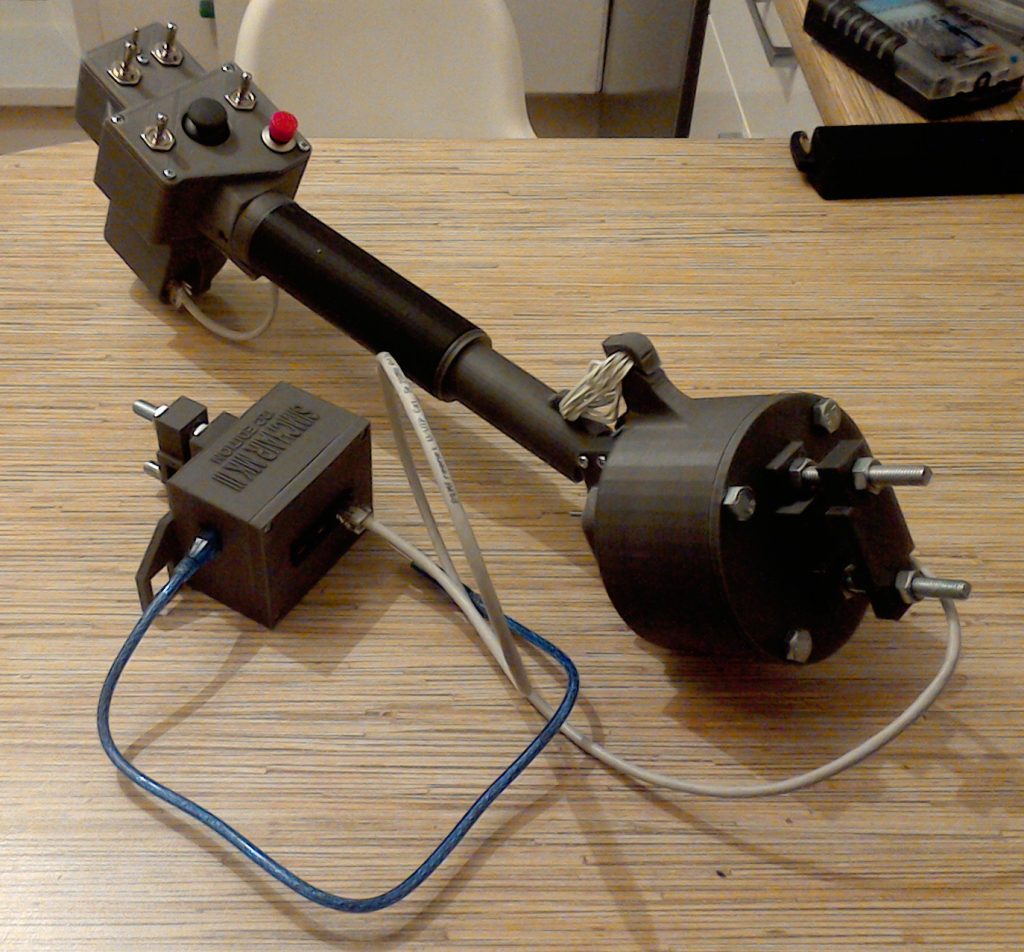 BILL OF MATERIALS
| | |
| --- | --- |
| PLA plastic coil | 1 |
| KY-023 pot board | 1 |
| KN3(B)-223A-A3 | 2 |
| MTS-103 A-2 | 1 |
| KN3(B)-203A-A3 | 2 |
| M3x50mm screw | 6 |
| PBS-16B | 1 |
| PBS-10B-2 | 1 |
| TJ8-8P8 socket | 1 |
| Arduino PRO Mini | 1 |
ASSEMBLY
This is pretty much a box for electronics =) The trickiest part is probably to insert the PBS-10-B2 button (starter trigger) to its socket. I advice to bend it contacts to its sides (so it will look like T) and gently screw it in its nut, then carefully solder wires to it.
ELECTRONICS
Just like with the 412 head, connect all middle pins of the switches and one of button pins (ground) with a wire, then connect switches with a ribbon cable starting from top left corner of the head to Arduino Pro Mini, starting from pin 0. The starter button will be the last one, and the thumbstick button should come after it. Pot board VRx goes to A0, VRy to A1, +5v to VCC, GND to GND. Ethernet socket 1st pin goes to VCC, 2nd pin to GND, 3rf to SCL, 4th to SDA. Thats it!
Meanwhile, you can download and print it.