I am happy to offer a pre-built MKIV EVO Simple Collective SE lever #009 for sale.
Lever #009 is no longer available, but another one is in the making.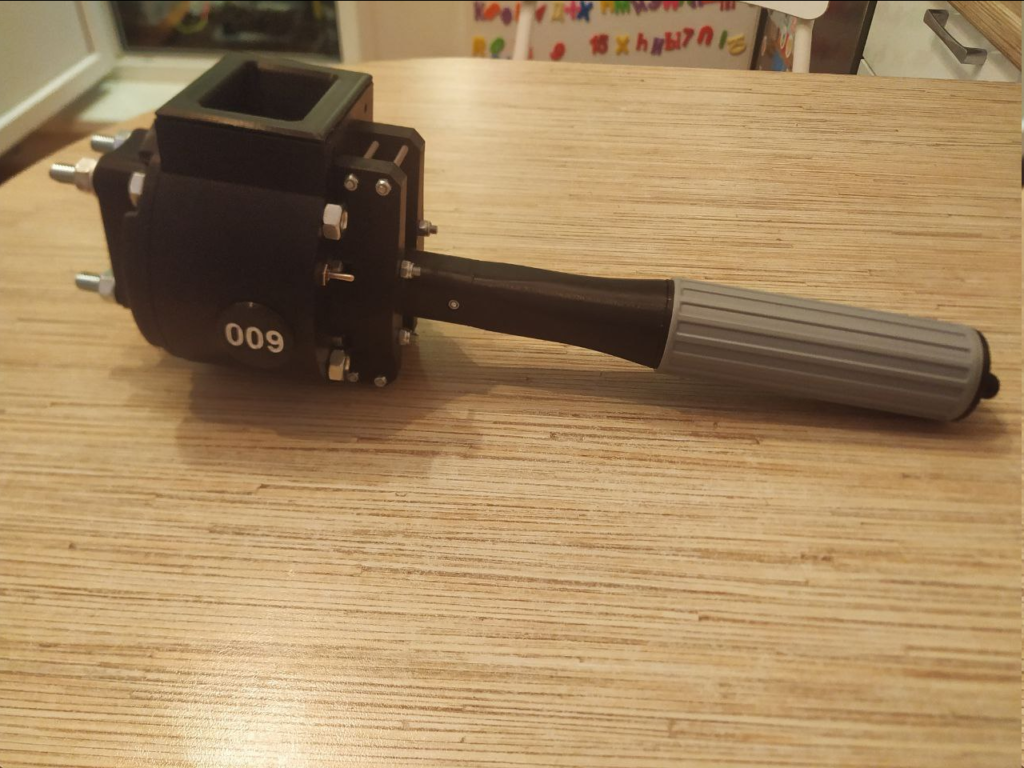 This lever offers maximized functionality in minimalistic and compact form:
5-way physical hat switch with mode switch support (2 hat switches and 5 buttons)
support for 3 separate throttle axes enabled by the throttle mode switch
mode switches can act as 4 joystick buttons
USB socket on the base – integrated master controller
support for MKIV collective base extensions (marked 4-wire i2c cable ribbon inside)
completely repairable – the lever is made from widespread components that are easy to find and replace.
extremely durable
More photos below.