I really like flying helicopters, but sometimes I just want to take that Cessna 172 for a ride. Sometimes, I like flying TF-51 in DCS.  Sometimes I fly STOL aircraft, and I know some of my friends love flying jets.
I have made a single prop GA control panel with three axes earlier, but that one only has 3 axes, and most of the times I am too lazy to go fetch it from the shelf and mount to the table. That's why I decided to make something universal, that will fit the standard IKEA GUNDE chair frame, somewhere on top of the collective lever base. I want it to be connected and active simultaneously with other stuff at all times (I think we all can find a good use for some additional axes).
I also want it to be modular (stackable, from 1 to 6 axes, for now, tell me if you need more!), and I want full reverse support (there's a problem with it usually). I don't think it needs to resemble any particular aircraft, so it can stay universal =)
Here's what I've come up with so far =)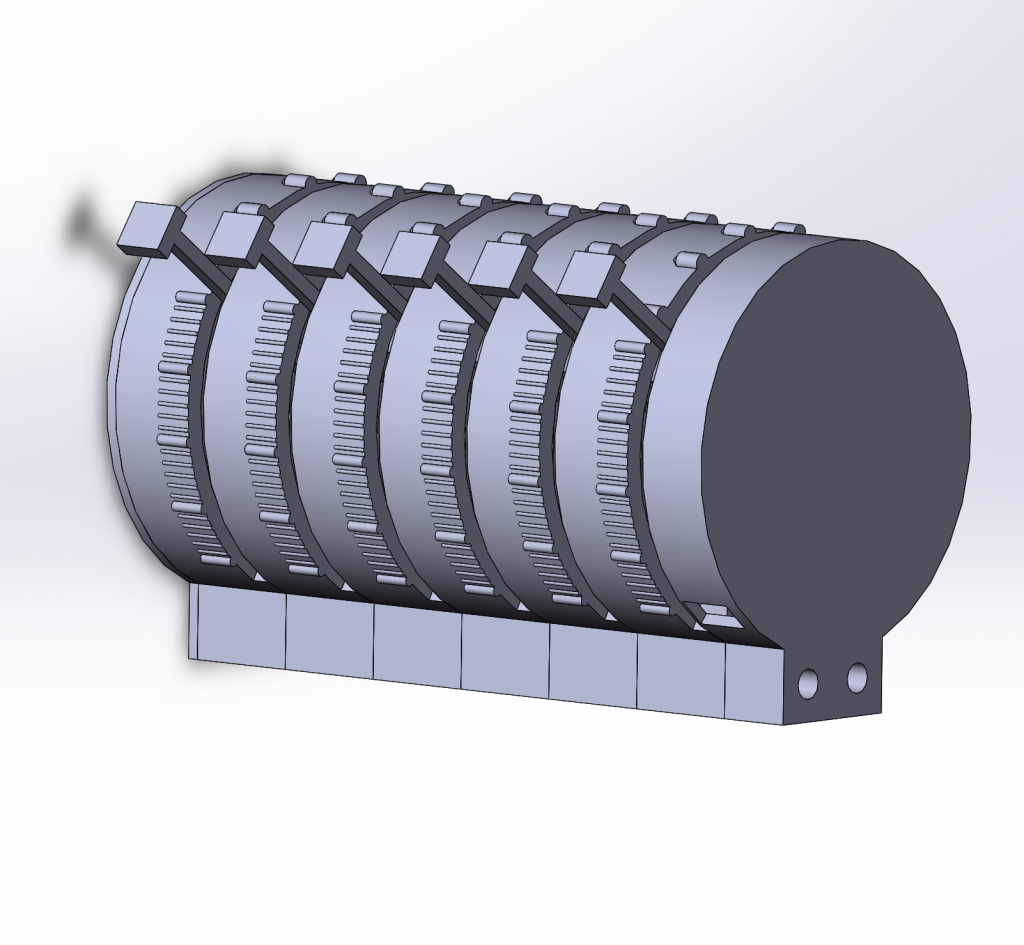 It uses all of the standard potentiometer's 300-degree travel range. Forty degrees of travel is reserved for reverse operation (various types of reverse will be supported in software), then there's a small gap with a tactile detent, and the rest of its travel is used for main axes. I will start printing it soon and release it after I  check that parts fit together properly.
Stay tuned!