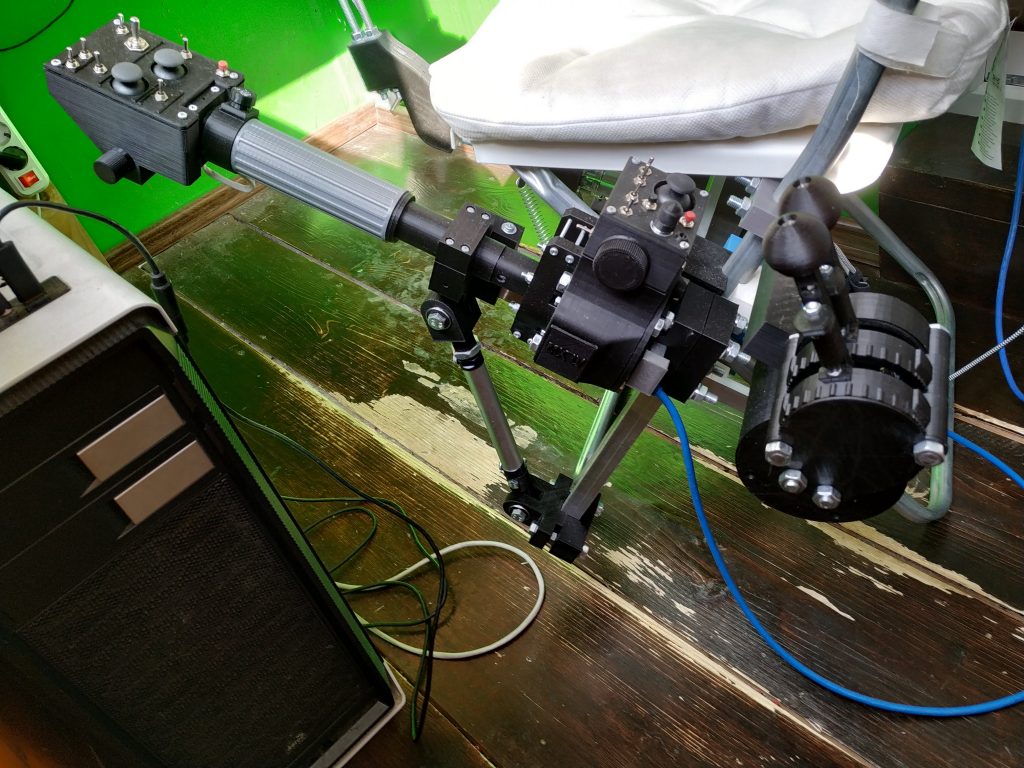 Here's the MKIV stackable quadrant, the helicopter edition!
If you fly twin-engine stuff like MI-8, BK-117, etc – and also want to be able to fly warbirds sometimes – you'll like the new quadrant!
The current, helicopter themed, version supports 2 axes with detents (for things like WEP and reverse in planes, implemented as button presses, because why not) – but you can stack as many of axis modules as you want. The default "GA" version that will soon be available will include 3 axes and trimmers.
This version is much more thought out than the MKIII one – so the latter will be outdated with its release. Each lever is equipped with a spring-loaded pull handle that allows movement past tactile detents on both ends of each axis and provides friction at the same time. Lever caps are fixed with screws – so you can change them to whatever design you like.
The first helicopter-themed version will come with spherical caps and no trimmers. I have just added support for it to the software.