I've finally tested changes I made to the single collective to fix incorrect M4x80MM screw socket cut length in throttle frame p2. It worked perfectly:
I have also added a modified throttle grip with a texture, somewhat MI-8 style, you can see it on the picture =)
Another cool thing – I have tried to address the only problem of the current reinforced gimbal version – stick frame rotation when mounted under the chair. I have adjusted the structure to fit 2 M8 bolts instead of 1 to connect cyclic lever: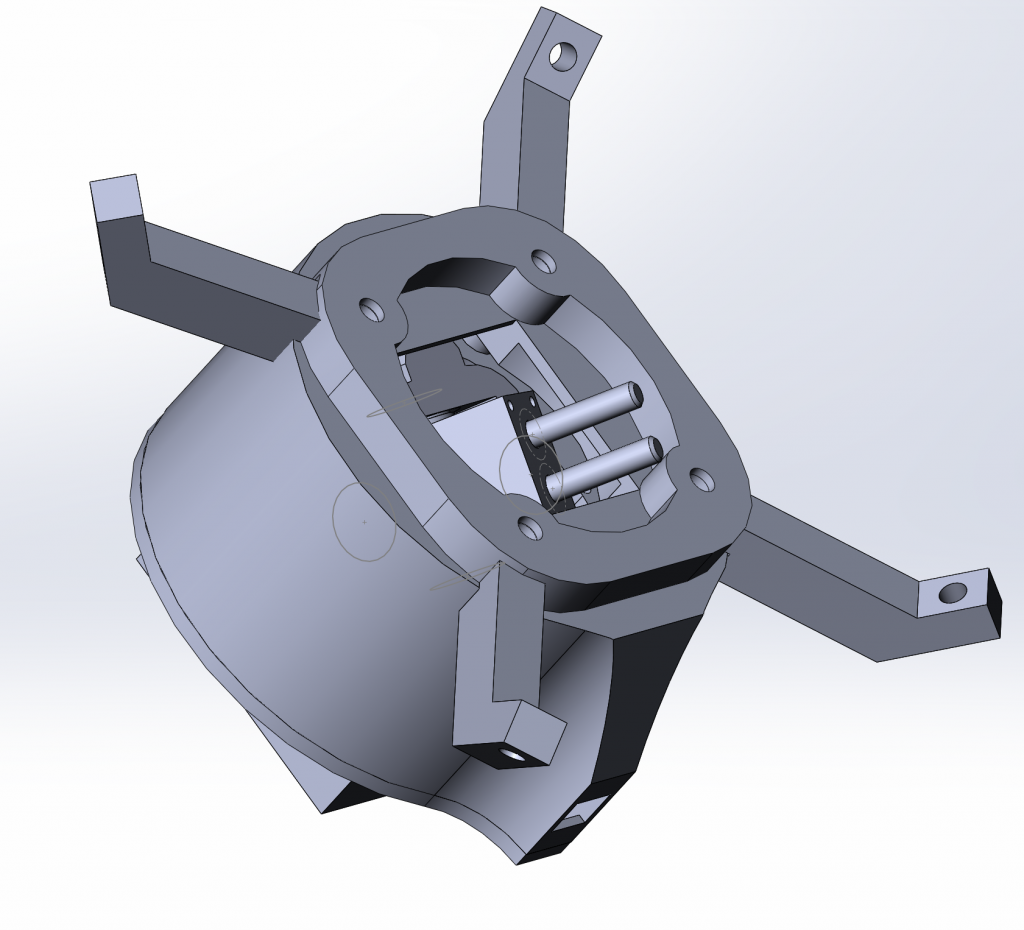 The housing diameter is increased by 15mm. This is just a sketch so far and files WILL be changed, but if you need them, these can be found in "dev" folder under peripherals dir.