I have been testing the new gimbal for a while now, and while it worked very well, 2 things were not perfect:
1)bolts were getting loose over time, resulting in parts turning along them relatively to each other, requiring constant adjustments.
2) there was no mechanical spring tension adjustment, so no mechanical way to center the gimbal with a long and heavy stick
I have fixed the first issue by adjusting some tolerances (that were too big in some parts), adding thread locker in certain places (the manual is updated accordingly) and redesigning the stick frame.
I have tried a few different designs of adjustable spring holders, and finally came up with this one, which I called the "Star Destroyer" because of its look =)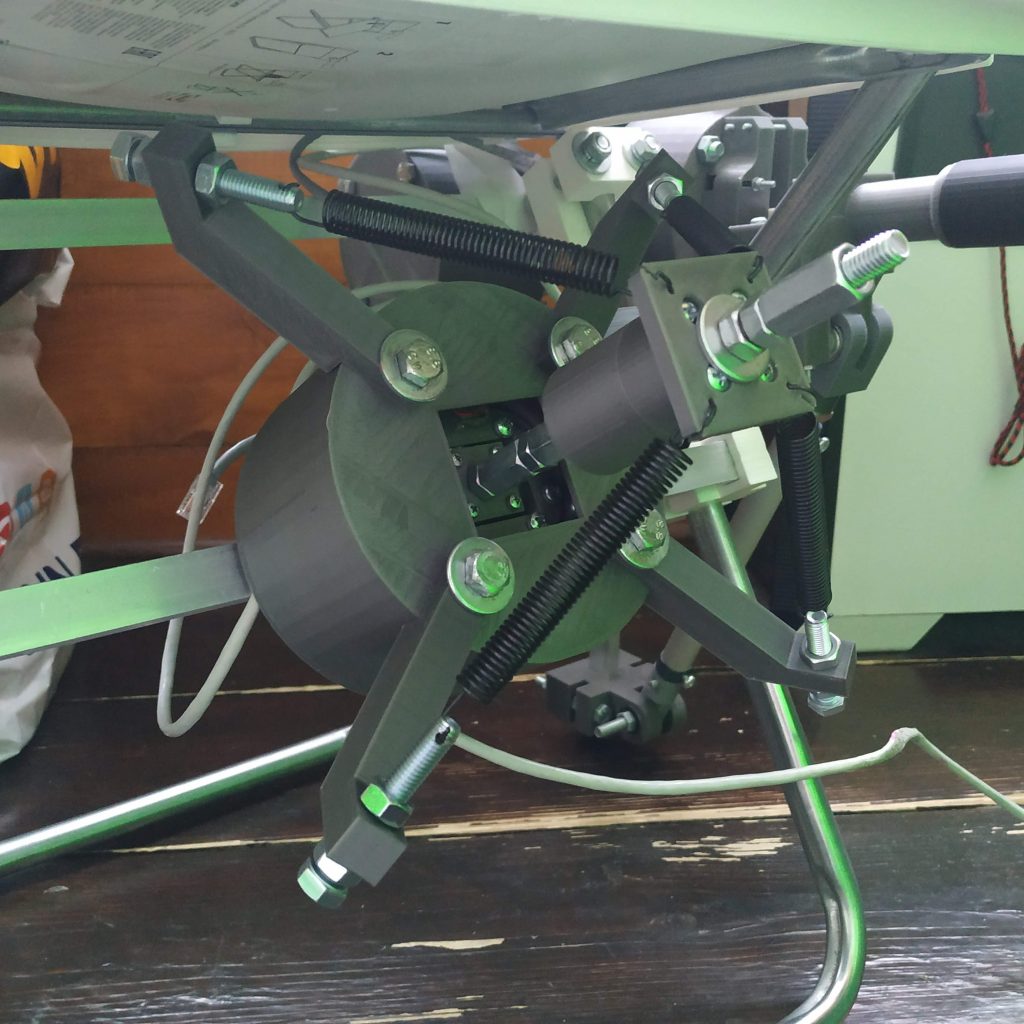 I liked how smooth it is in flight, I've been able to center the stick perfectly, adjusting spring holders, parts won't turn sideways so far.
I decided to make a test flight at fully linear controls setting in XPlane, with 100% firmware sensitivity mode, in the wind to test the precision of the gimbal, and liked the result!


Typically I would use 80% firmware sensitivity (extreme precision mode) along with 10% curve in XPlane, so cruising would require less concentration, to be able to enjoy the surroundings in VR, so that's why there've been kinda weird attitude change when i tried to show force trim in cruise flight. Muscle memory, you know =)
New spring holders require drilling holes in bolts, so I have designed a printable drill guide tool for that.
I will be updating repositories tomorrow after additional testing.