For those of you guys who use IKEA GUNDE chair, fly Hueys, or 412, or whatever else has its collective mounted at an angle, here's a nice lever mount that should place the Simchair one in a way that's pretty similar to the real thing: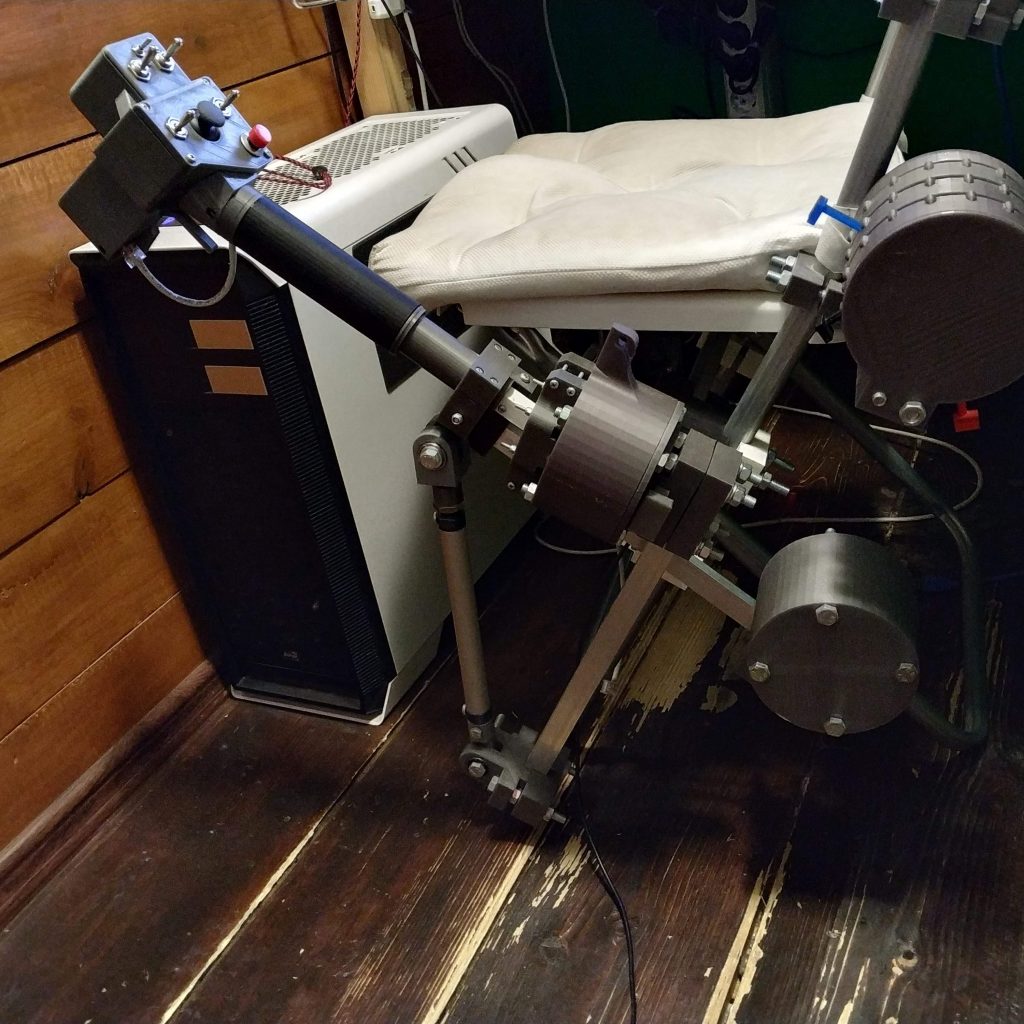 No changes to the lever itself required, just flip the counterweight box to the other side of the lever and move it slightly further down the rail.
As always, you can download files from the repo.
Enjoy!