Which secondary controls do we use a lot when flying? When flying online of offline? Let's think of it. When we start our "realistic" flight (the one where we don't just fool around but fly somewhere, e.g. in VATSIM), at first, we always dial ATIS frequency. Then we hear our altimeter setting and dial it in. We set our transponder and dial some frequency on our COM radio, either UNICOM or some of larger airport ATC frequencies. We set NAV radios to VOR frequencies and set some desired radial with an OBS knob, maybe turn ADF and align our dir gyro.
In other words, we use KNOBS! Surprisingly, so far Simchair relied on mouse or VR controls to turn them, but I decided to do it in a better way. With this thing, we will finally have enough knobs for everything! A separate panel mode switch will allow us to map several functions per one knob, and a few most essential functions will have separate knobs. Note how everything is of different shape and placed in a way so we can easily distinguish where is what without looking at the device.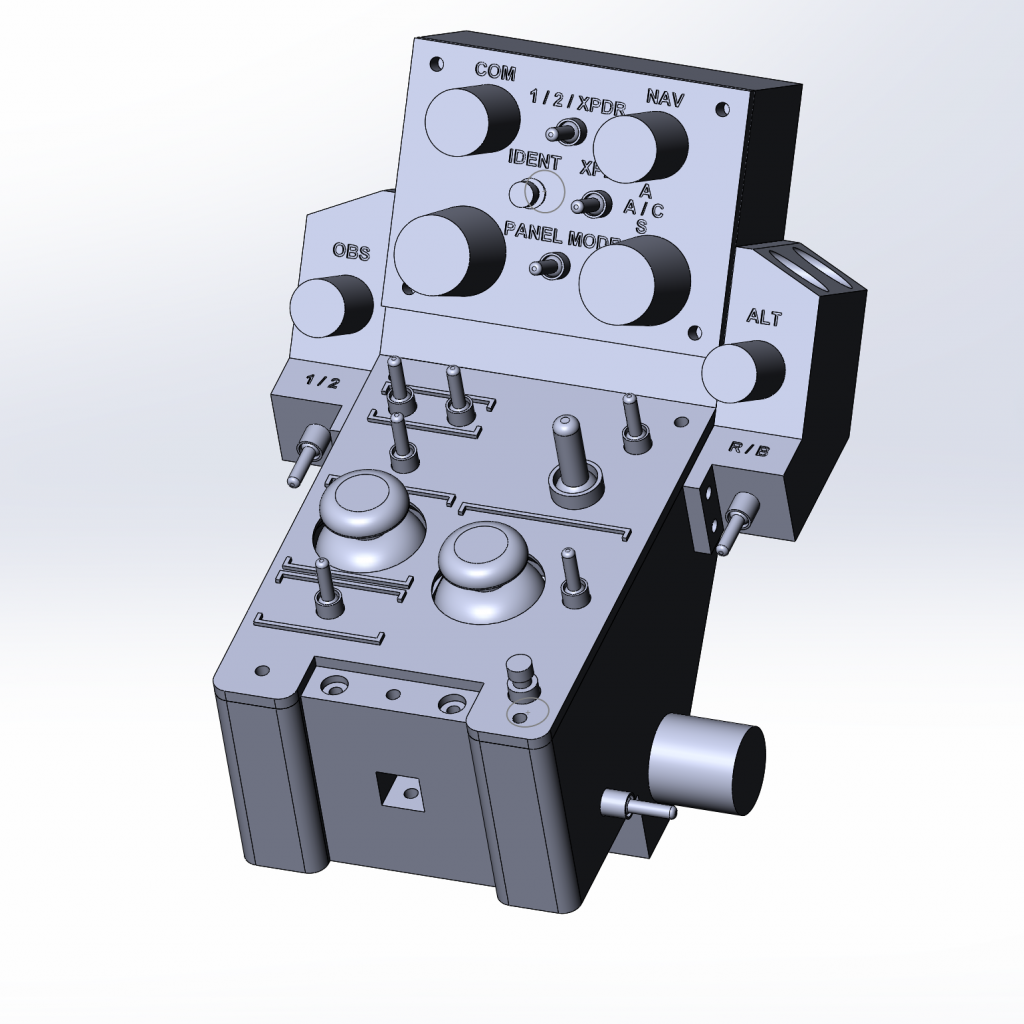 It will likely be released in a couple of weeks.